DirtBlanche 2005
DirtBlanche 2005: The Dirtbombs;Blanche;Mike St. Jude & The Valentines
@ Beachland Ballroom
Cleveland, OH – November 26, 2005
How can it happen that two fairly unknown bands with small followings manage to turn a Saturday night after Thanksgiving in Cleveland into the biggest event of the year? By the small followings spreading the word and pumping up the energy for the most deliciously unexpected musical gig in recent memory. In the interest of full disclosure, I co-run two fan pages on My Space.com, one for
the Dirtbombs
and one for
Blanche
. In a limited tooting of our own horn, me and my partner in crime run fairly respectable websites, not simply sugarcoating the bands with praise but actually keeping up to date and serving as the unofficial resource for all things Dirtbombs and Blanche in the My Space.com universe and as a summary of news and info from the official sources.
Blanche and The Dirtbombs have very few things in common and none of them seem to be musically: They are part of the same, fairly small, Detroit Rock N Roll community. They play their different sounds with the same old-fashioned recording ethic as their Detroit cohorts. Dirtbombs leader Mick Collins and Blanche leader Dan John Miller are two of the more established rockers in this community, known to a significant number of Rock n Roll fans worldwide. And both bands happen to share a good deal of the same fans, not just in Detroit, but from without, spanning generations and the continent, and yes, even the globe. And, as already mentioned, they share the common authors of their unofficial My Space.com pages.
So how did the small following get this thing off the ground? The gig had already been announced in late August by those who do those kinds of things. But the small following did its part. For my part, I came up with, as far as I know, with the title of DirtBlanche. And when my partner came up with the first official poster, the year was slapped on it, giving off the hope that this would become something of an annual event. Other members of the small following starting using the phrase "DirtBlanche" in all their music communique. And sure enough, not too long after the DirtBlanche moniker was thrown out there, the official Blanche website used the term.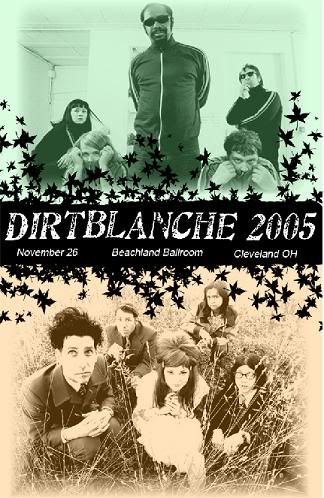 So now we come to Cleveland. Why Cleveland? Again, that is for those who do those kinds of things, but there is at least a couple good arguments for Cleveland: It is not too far from Detroit, and shares that same blue-collar Rock N Roll love…so much so, that the Rock N Roll Hall of Fame (which is kind of a disappointment for reasons not to be gone into here) is in Cleveland. And so DirtBlanche came to the Beachland Ballroom, a long time respected venue off the beaten path. A simple hall in a simple building, Beachland offered the exact simplicity and lack of hoopla that DirtBlanche needed to not become over hyped. Don't ask me what I mean by that, I am not even sure that means anything. But I know it makes this paragraph fuller and helps emphasize that I thought the venue was damn good.
Opening act Mike St. Jude & The Valentines offered up gentle countryish pop-rock. Advertised as a new version of Squeeze and Nick Lowe, the band is actually more along the lines of Ryan Adams meets Credence Clearwater Revival. And that's a good thing. But the sad fact is, no one cared about the opening act. No one was going to care unless the band was known to the small following that dominated the healthy but not overstuffed crowd.
Blanche came out to officially kick DirtBlanche off and boy did they ever. Dan welcomed everyone to DirtBlanche 2005 and throughout the set proceeded to call the night as such, tying it to the idea of it being a Saturday-After-Thanksgiving event, and giving the hope that this will indeed become an annual event. That set the buzz off into overdrive, and the fans loved every minute of it. Blanche introduced even more new songs than they had done all year, just one week off from recording the follow-up album to 2004's Best Album of the Year,
If We Can't Trust The Doctors
. Some of the very new stuff came off a little rusty but the band made up for it with skillfully playing their gorgeous old timey-country rock. Whether it was the now classic balladry of "Do You Trust Me?" or the newer Western Swing of "At Least I Didn't Quit", Blanche remains the most charmingly haunting band in America.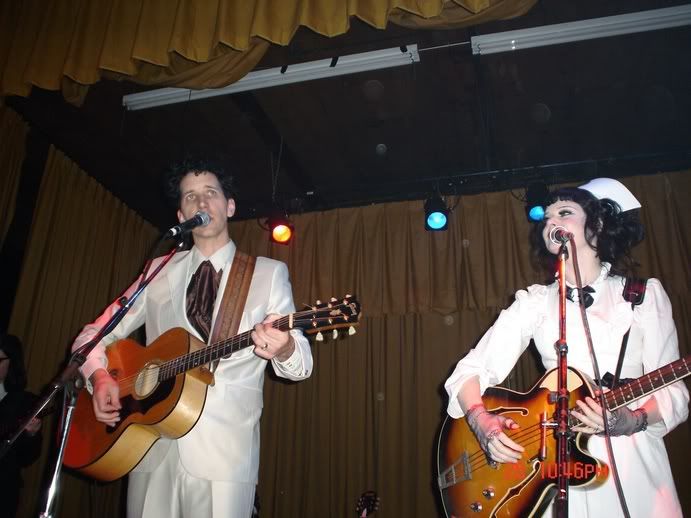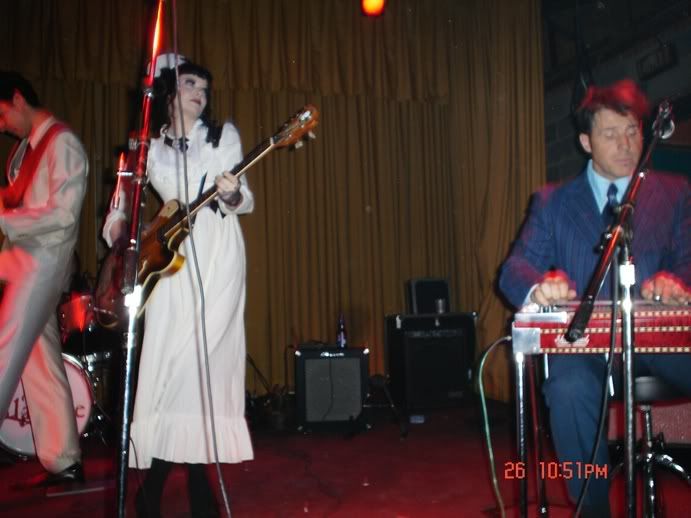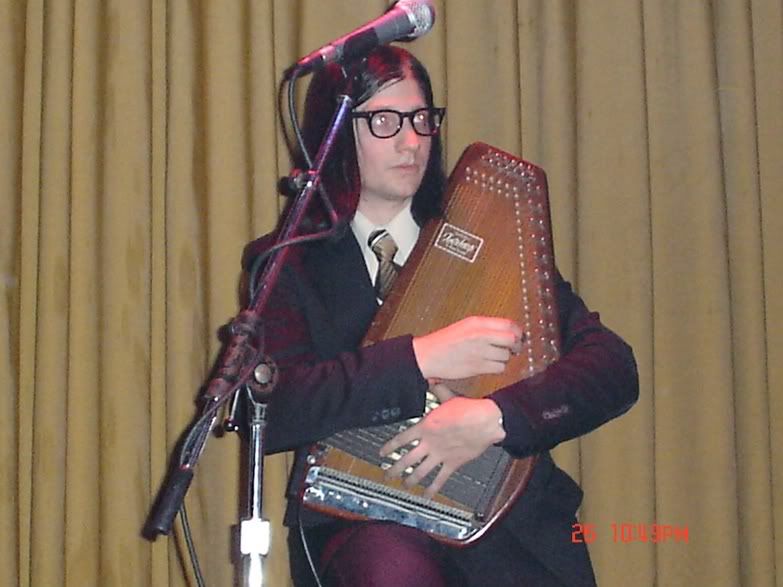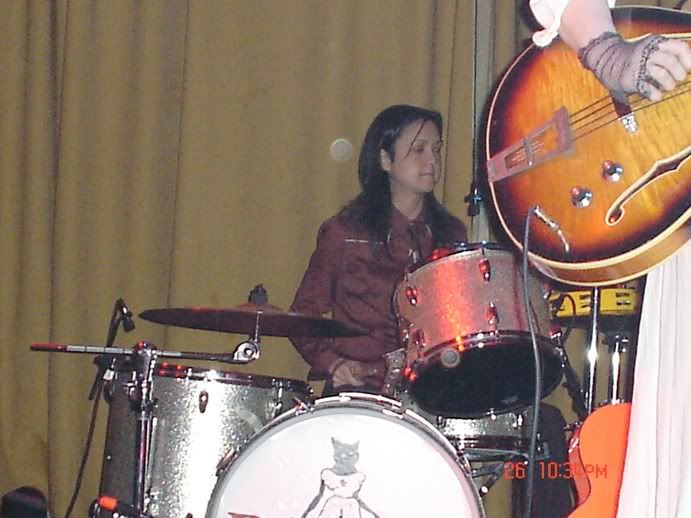 If Blanche was the concert, the Dirtbombs were the party. Starting off with "Trainwreck" before the now requisite "Start the Party/Get It While You Can", Mick and company did what they always do, what they seemingly can only do, play funked-up, soul-driven punk garage rock. And even that term doesn't do justice. Seeing the Dirtbombs for the fifth time this year, I expected the same set as all year long, but the band surprised this old dog with new songs and refurbished energy. It was a fitting culmination for a Dirtbombs year that included the ultimate compilation experience,
If You Don't Already Have A Look
. As of right now, the next round of Dirtbombs touring, for the upcoming New Year, begins in Hoboken and Brooklyn next February. Start the party over again.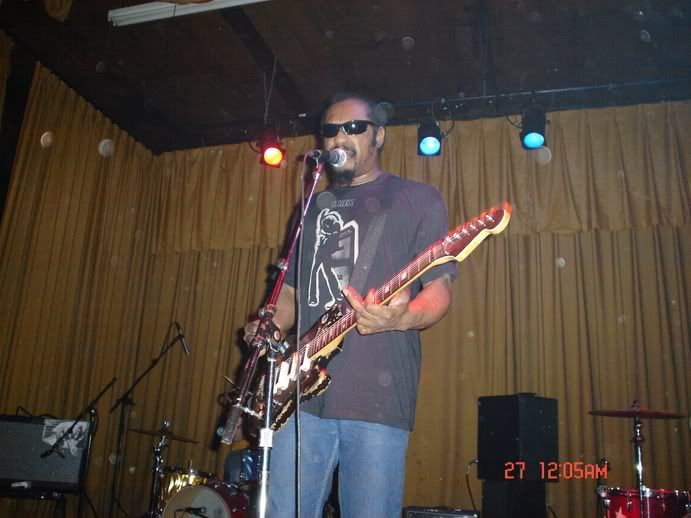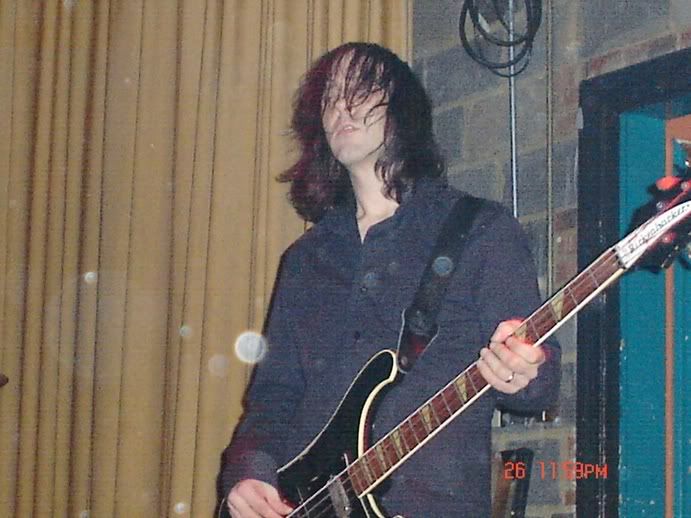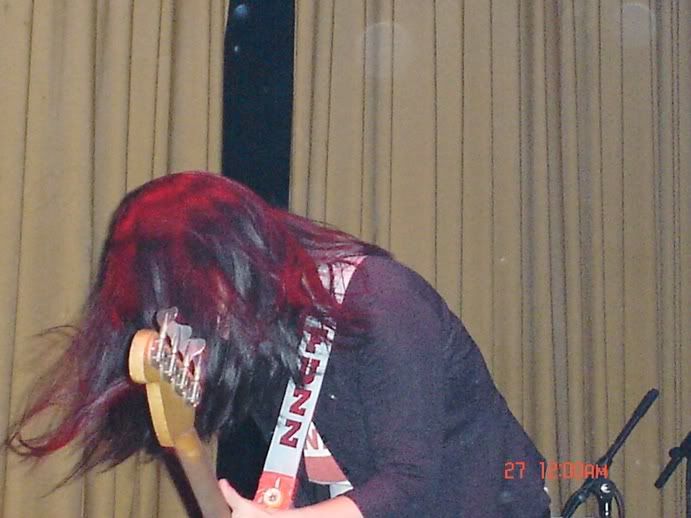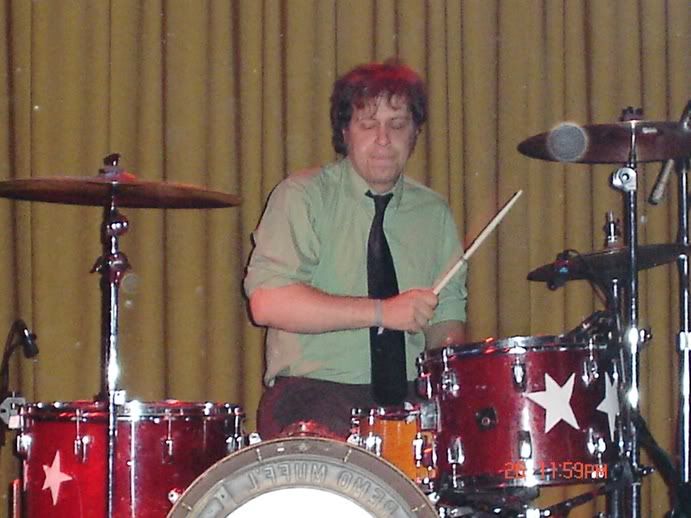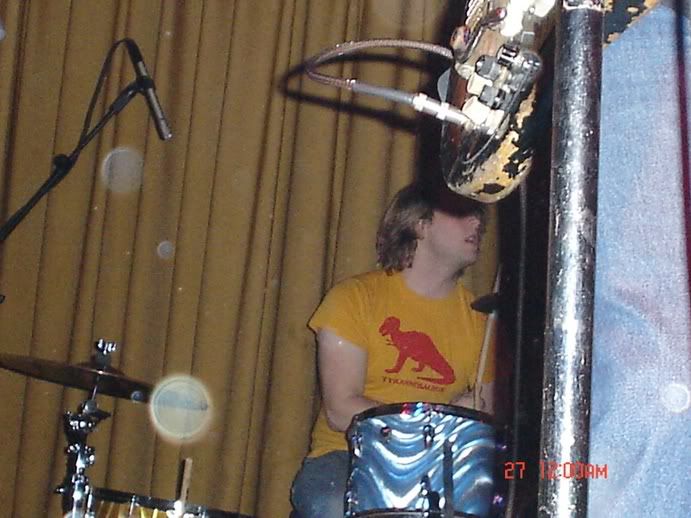 All night long, before, during, and after their performances, Dan and Mick kept the crowd involved, through jokes and conversation. It could have been an empty echo-filled hall, or a packed, sweaty crowd, but either way or in between, the Dirtbombs and Blanche emphasized what DirtBlanche and Detroit Rock n Roll is all about. It's about a community. It's a community of fans and accessible down to earth artists. Though much of the praise from the bands' following may sound like making these folks larger-than-life figures, the truth is these bands are beloved because they play their music so well and don't let it get to their heads. It's like if your own friends played music that should be on the radio. Even when it happens that
a certain leader of a certain band
has a major role in the Hollywood film about Johnny Cash's life,
Walk the Line
, currently in theaters, you'd have no reason to think anything other than the truth: this is a community, almost a family, that loves to do one thing: get together and have a damn good time. The Dirtbombs are a little more well known than Blanche, and a lot harder, and they've garnered enough buzz that there are more reports of moshing at shows (the pattern repeats itself…if you know what I mean). So the future may be a little shaky, but the DirtBlanche community, the good time Rock n Roll community, will stay strong. A good community does that. That's the spirit of DirtBlanche, and that's why it's fitting to have it on Thanksgiving weekend, and that's why it needs to be an annual event.
Labels: Blanche, crowd behavior, Dirtblanche, Dirtbombs, Gig Reviews, New York